It was my parents' 37th anniversary on Saturday. THIRTY-SEVEN. And, I wanted to do something special for them. So, I took them and the Monkey, my sister, her hubby, and their little boy to DISNEY ON ICE: DISNEYLAND ADVENTURE at the Rogers Centre, Toronto.
I gotta tell you, Gorgeouses, I was really fahklempt before the show, during the show, and still now just thinking about it.
When I was little, I wondered about these Disney on Ice shows. I LOVED figure skating, and I imagined these shows were amazing and magical. But, we never went, for some reason. We went to other, perhaps more intellectual stuff, like every musical that came out, Macbeth, and others that I (in my post- Hanukkah-party state) can't recall at the moment. It was important to my parents to expose us to the arts. And, we never got around to Disney on Ice. We went to Disneyland, yes — travel was always important, too — but we never went to the Ice show in our very own city.
And, you know? It's okay that we never went. Because I'm making up for it now, and I LOVE it!
We aren't getting to Disneyland this year either, but we got our Disney fix at Disney on Ice: Disneyland Adventure. It was DEFINITELY magical and amazing — for the Monkey, and for me!
Here's a video of the show highlights to give you an idea of what it's like:
As you can see, there's actual skating in this show. We're talking triple jumps and spins…. And, they really went all out with the choreography, the costumes, the music, the sets, the story. It was a GREAT SHOW. I got chills throughout it because it was such a treat, and because Monkey was loving it. My heart melted over and over again…. FAHKLEMPT!
The monkey loved every minute of it. She and her cousin even helped the Incredibles save Mickey and Minny from the evil SYNDROME with their li'l cheers! It was awesome.
Everyone showed up for the event, too. EVERYONE. Even my favourite — GOOFY — was there! And Pluto, and Alice in Wonderland, and Cinderella and Snow White, the Pirates of the Caribbean, and Monkey's favourite, BUZZ LIGHTYEAR from Toy Story was there!
And, her NEW favourite, FROZONE. She totally fell in love with him….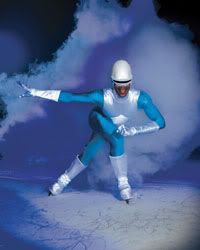 She keeps insisting she wants to be him for Halloween! Here's her classic at a FROZONE COSTUME….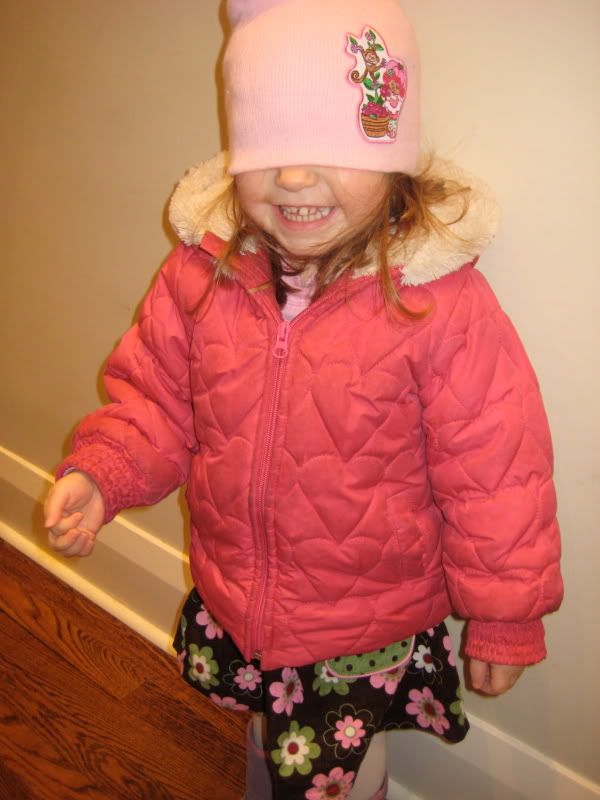 Ha! Eeeee! What else? You have to go and see for yourself. Seriously, Gorgeouses, if you love Disneyland, you'll love this show. You literally FEEL like your at a Disneyland parade for a lot of it — only you don't have to squeeze onto the sidewalk with a million other people to watch. And, the Incredibles' adventure is edge-of-your-seat, indeed!
If you're interested in getting tickets to the show, it's on until December 28th. Check it HERE! Enjoy the show, and tell us how you liked it!