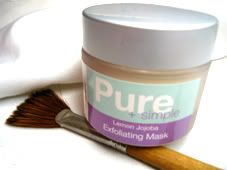 My love affair with Pure and Simple — a highly-acclaimed skincare line, store and spa, and pride of Toronto — began around the time I started dating Josh-O, say, in 2000. I remember strolling the streets of Yorkville with him, desperately looking for a cosmetic company that was animal friendly and that didn't rely on chemicals. I saw the little store, thought, well, "if it's in Yorkville, it MUST be GOOD," and I walked up the stairs to its now-familiar door.
At the time the founder, Jean Eng, was working there. I told her what I was looking for, and she got right to it. She looked at my face, and gave me, perhaps, one of the best compliments I've ever gotten in my life: "your face," she said, "it's so full of drama — your big eyes, your full lips…." I don't know why it struck me so deeply, but it did, especially coming from this beautiful, warm woman with NO MAKE UP, and perfectly dewy skin….
Since that day, I've been a devoted client of Pure and Simple, and they've opened stores in various locations around the city. I even post their logo on my home page — not because they pay me, BECAUSE THEY DON'T! — but because they share my passion for the environment, my belief in natural, holistic skincare, and because they're so darn affordable for what they are (and relative to other chemical-laden lines). Of course, none of the lines they sell test on animals.
When you walk into the Pure+Simple store, you'll find rows upon rows of the world's finest organic lines, like celebrity-favourites Dr. Hauschka and Jurlique.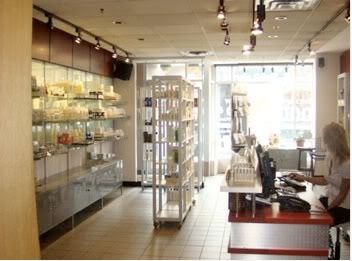 While these lines are, indeed, FABO, they can be very pricey. I've treated myself to the odd Hauschka and Jurlique products in my time, but I've learned that the much more affordable Pure-and-Simple products are just as FABO and, in some cases, MORE FABO!
And, just in case you're getting concerned? FABO is a new thing for me. Really hoping it doesn't stick.
SO, without further ado, CHEATY HEREBY RECOMMENDS PURE + SIMPLE for all your skincare and cosmetic needs! And, of course, the beauty of this recommendation is that it's INTERNATIONAL, for Pure+Simple has a FABO website and FABO services. Just ask the winners from last year's CHEATY GOODIES PURE+SIMPLE BEAUTY CONTEST….
Are you ready for this year's contest? Before you CHECK IT, here are the products I'm currently using from Pure + Simple (I'll also show them to you on video when I announce this year's winners). All of them can be found on the Pure + Simple website — specifically, HERE (unless otherwise indicated).
1. AGELESS FOUNDATION. This is such a keeper for me. I don't know what I'd do without it. Better than the MAC foundation (trust me — I used to LIVE on MAC), but without the chemicals AND with mineral-based sunscreen. It truly is the perfect powder foundation….
(I also use Pure+Simple's Jane Iredale makeup line for blush, eyeshadows, eyeliners; and I use Pure+Simple's own CRUELTY-FREE MAKEUP BRUSHES!)
2. EYE BRIGHTENING CREAM. Brighten and reduce fine lines NATURALLY. To think!? Gorgeouses, this is a new product. But, in the few weeks that I've been using it, I already notice a difference. Even though I'm not sleeping AT ALL (because of my teething toddler), my eyes look bright, and my fine lines are practically GONZO….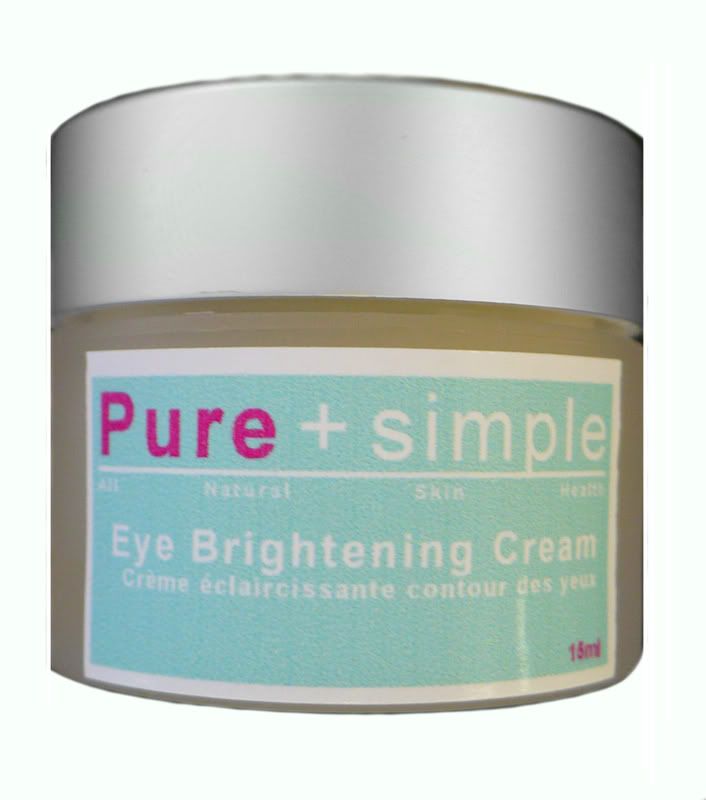 3. VITAMIN SERUM. OMG. This is the best stuff ever. And super affordable — especially given all the amazing stuff it does for your skin. Among its many benefits, this penetrating serum restores skin elasticity, prevents wrinkles and protects against free radicals. And, if you're a little dehydrated, like I am, you can enjoy a little tingle in your skin that lets you know it's working fashizzle. LOVE LOVE LOVE. I notice a HUGE difference in my skin since using this.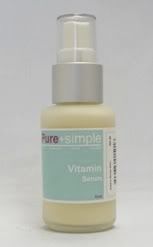 4. NOURISHING SUNFLOWER CREAM. Pure+Simple is particularly proud of this new product, and I can understand why. I use it day and night — and it's been FABO on my sensitive skin. This protective cream not only protects the skin from the elements, but also nurtures and nourishes the skin, leaving it with a supple matte finish, awesome as a makeup base. The dewy skin all the employees at Pure+Simple have? Now I have it because of this product. Seriously, my skin TOTALLY thanks me for it….
5. NATURAL SUNSCREEN SPF 30. I've written about this product extensively over here. I use the Pure+Simple anti-aging sunscreen every day. Because, just because it's winter, doesn't mean you're safe from wrinkle-causing UVs!
6. AYURVEDIC FACE AND BODY OILS. I love Pure+Simple's Ayurvedic line. A companion to yoga, Ayurveda is the ancient Indian science of living. It is the root of all healing and is based on creating balance between the individual and the universe, and balance within the individual. The products in this line smell divine, and it feels so natural to hydrate and nourish your skin with natural oils and fragrances specifically catered to your "dosha" (or ayurvedic constitution) — vata, kapha or pitta. It's like giving your hair a hot-oil treatment, only it's your skin: there's a visible difference immediately after you use it. I only have a small sample of this one, but, come my birthday, I may treat myself to a bottle…. (Note to vegans: the vata oil contains ghee, which is clarified butter.)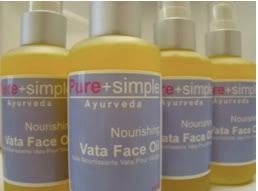 There you have it. I'm also supposed to be using my Lactic Acid every other night. But, I've been too lazy. The stuff is FABO, though, for exfoliating the skin — which is very important. Must get on that….
My day and night routines are really quick, actually. MORNING: cleanse, (should be toning, but don't), Vitamin Serum, Eye Brightening Cream around the eyes, Sunflower Cream, and Sunscreen. NIGHT: cleanse, (should be toning, but don't), (should be applying lactic acid every other night, but WILL), Vitamin Serum, Eye Brightening Cream around the eyes, Sunflower Cream, g'night.
And, there you have it! So, Gorgeouses, I implore you to check out Pure+Simple. It's the number-ONE thing I recommend, as far as self-care goes, EVER. I've even bumped into CELEBRITIES there — so you know this stuff is GOOD.
CHECK IT: CHANCES TO WIN $100 GIFT CERTIFICATE TO PURE+SIMPLE over at GOODIES. GOOD LUCK!