No sudden movements, Gorgeouses. Seriously. I'm even typing right now in a VERY awkward position so as NOT TO MOVE THE CORRRRRRRD.
My Macbook cord. It's dying. Hopefully, it'll die a really sloooooow death — say, another hour or so till this battery is charged. And, then I can blog BLISSFULLY (heh) and head out to the Apple store clutching BURNT cord in hand FIRST thing in the morning….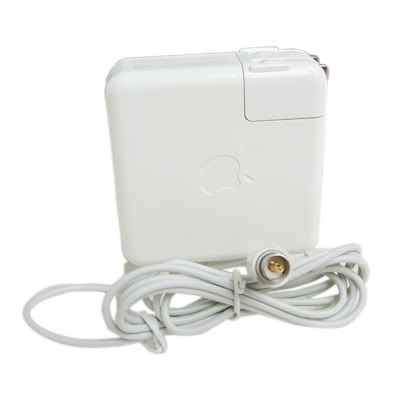 For now, I'd like to thank the makers of DUCT TAPE (which, until pretty recently, I admit, I thought was called DUCK tape — but, TELL ME YOU DIDN'T, TOO?).
I should send this photo to stuffonmycat.com, shouldn't I? Minden would make a great cover cat for their calendar….
You know, even though I'm writing about my frikking macbook cord? It feels SO GOOD to be writing, Gorgeouses. SO GOOD and IMPORTANT to accomplish something for me, ONE THING, in my monkey-centred days. I totally see that now. So, it was a good thing to quit — even if just for a (very) little while. It's like that Joni Mitchell song: "don't know what you've got 'till it's gone." Sigh, I love Joni Mitchell…. Love love love love love love love….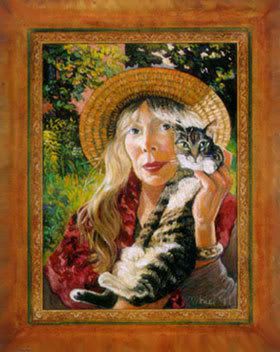 You know, if I were a celebrity, they'd call this a publicity stunt…. Ha! Because I've never felt so loved! Thank you, GORGEOUSES! At the same time, I'm not the most outgoing person. I'm feeling a little, erm, shy and slightly, erm, unworthy….
I think part of it is this crystal bracelet I've been wearing….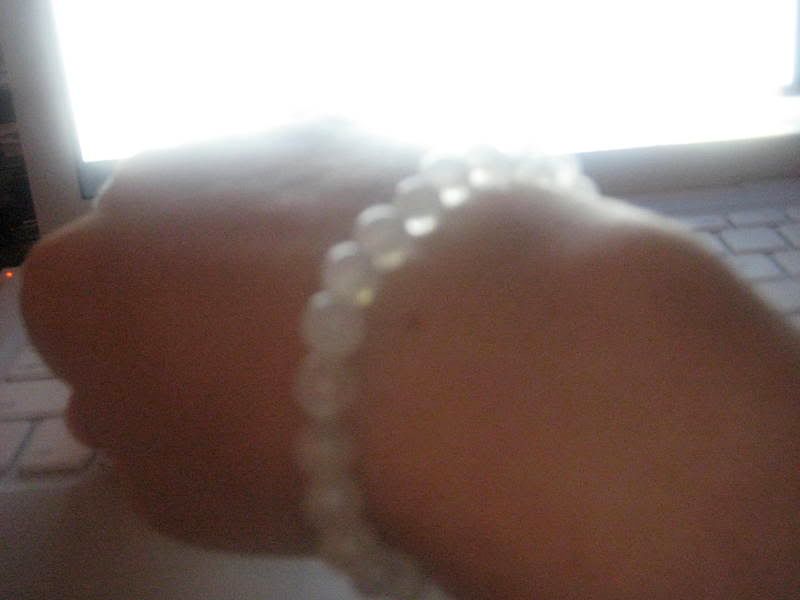 Ever since I started wearing it, my emotions have been on FIYAH (no kidding!). Now, I really want a heart chakra necklace…. Something like this — to remind me to be kinder to myself, my own best friend on days like today when [NOT BLOGGABLE]. Ahem. Check how LOVERLY….
It's ONLY $864!!??!! I'll have to sell a lohohot of art to buy it. But, it's soooooo perty….
Instead of BORING you with talk of macbook cords, I was going to talk to you about my new plan: I'm walking 30-60 minutes a day! LOSING THE PREGNANCY WEIGHT. I am finally committed to losing the weight. Hallelujah…. I'm also desperately TRYING not to eat tonight at night. It's HARD — cuz apparently I tend to get TRAY anxious at night….
I was going to talk to you about all that, BUT, it's my bedtime. Yes, fresh after watching the creepiest show on TV, FRINGE, I'm going to bed. So, I can dream of pituitary glands and old babies and blaaaaaaahhhhhrrrrg — although…, dreaming of Joshua Jackson wouldn't be so bad….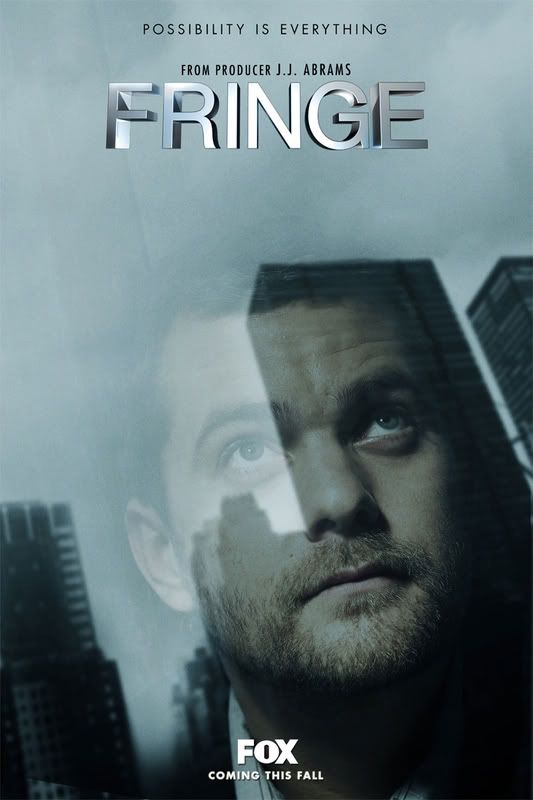 As I said to Josh-O, I should not be watching this I should not be watching this I should not be watching this. There's even a warning: "May not be suitable for younger audiences and SENSITIVE VIEWERS." I AM SENSITIVE VIEWER PAR EXCELLENCE!!!
Sigh, oh well. I'll listen to my ipod and curl up with Minden for awhile. It'll be aiight.
xo Haley-O!
PS: When I quit the blog, I deleted ALL the categories. I have to now RE-CATEGORIZE circa 800 posts? Yikes. I'll get to it whenevs (see how laid-back I am now????!!!)
PPS: WHAT WAS I THINKING deleting categories? What was the POINT of that? Blerg. Where's my rose quartz crystal — need the self-love thing now because ARRRRGH!?