Nothing like a little art on a Sunday morning to ignite a waning spirit. And, WOW, did Canada REPRESENT today at the annual Toronto Outdoor Art Exhibition (TOAE) at Nathan Phillips Square.
Josh and I took the kids downtown at, ohhh, 10am or so to fit in the entire show before I had to meet it'sgrandma at the mall to buy clothes for BLOGHER (more on that part later). It definitely wasn't enough time to peruse ALL the finest of Canada's (and some US) artists. But, I got enough of a taste to get me excited!
One of the things I use my internet "fame" for is to bring Canadian (and "mom") artists to the PEOPLE. I don't know why, but it's a passion of mine. I love animals, and I love artists. So, I "give back" by helping to heal the earth and by supporting peeps who make it extra beautiful. I mean, Earth itself — I always think — is a work of art. So, I guess my two causes aren't as different as they'd seem….
Check this piece by the brillers Michelle SaintOnge who, in case she looks familiar, is the one who taught Martha Stewart and audience to silkscreen their won bags! Ahh, the eye-catching beauty of the pink ELEPHANT in the room….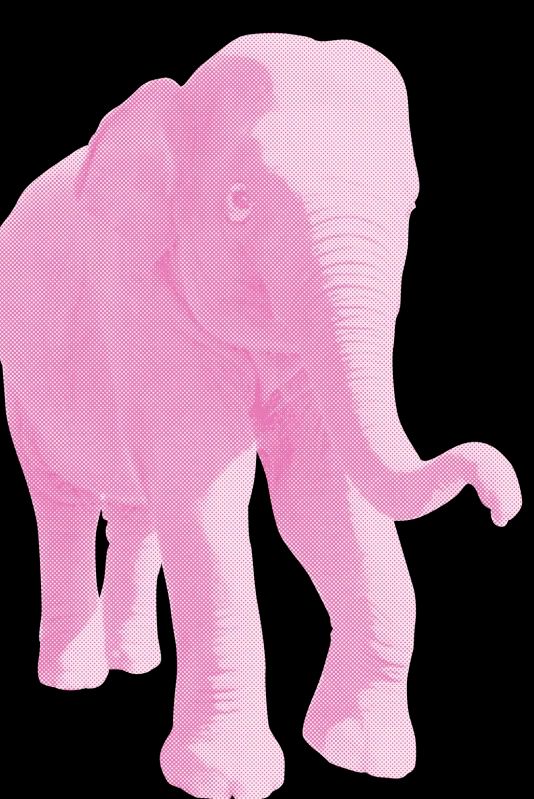 OMG love…. I HAVE to have this….
And ZEBRA….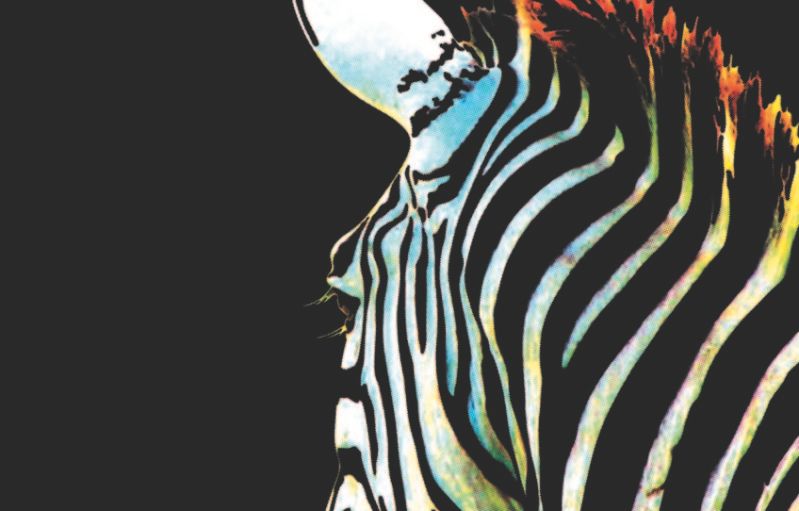 MY EYES. This is too much for them. Oof! Stunning….
Another one of my favourite artists hails from NYC, and AMAZINGLY managed to secure a spot in this very elite art show — so elite that the "reject show" was supposedly INCREDIBLE (I didn't get to go, but I heard this from friends). Her name's Tracey Silva Barbosa. She's a mom of a sweet three-year-old. And I want this painting in my bedroom because it's dreamy and whimsical and quite simply utter perfection….
I can't even handle the beauty that is this painting. Particularly the juxtaposition of hummingbirds and bonsai trees, and the numbers and gold ribbons. I love a good mixed media…. One day, I'll buy THIS ONE….
I can't HANDLE the gorgeousness….I am SO looking Tracey and her hubs up next time I'm in NYC. They are AMAZING. We had an awesome chat — about Rascal's stinky diapey, among other things….
THIS GUY was also awesome….
His art is ridiculously realistic. I mean — LOOK AT THAT. And this….
My blackberry (which will soon be a PURPLEBERRY, if I have my way…, or maybe pink camo) camera does NOT do this beautiful art justice, so check Olaf Schneider's website…. You WILL enjoy. I ASSURE…. I especially liked Olaf because, even though he was steeped in a phone call several feet away from the booth, he managed to nod and wave to me about three times while I was checking out his booth. I really appreciated that he gave me — a short, busty (BWAH!) poorly dressed mom — the time of day. Really. And he's a SUPER HUGE Canadian artist (just look at his bio page, like OMG).
Of course, since I'm in the biz…, I had to check out the CHILDREN'S STUFF! Among various children's art booths, I LOVED Mara Minuzzo's art — she obviously didn't realize her graphics aren't stealable (even via a MAC) on her website, so do yourself a favour and just check 'em at her website. I love the horses, the black-and-white bed, and the little girl running in the water most! Mara's not a children's artist per se, but the deer and chipmunks and the little girl in the water? — would all look FAB in my monkeys' rooms….
Finally (yes, finally…), I was SO EXCITED to meet Ms. Adrienne Gibb of Fabricawakuwaku, and I'm secretly hoping she'll join my crew at Kids Deserve Art one day (like maybe when I actually get a professional to design the site…). Her handmade stuffed animals — made with recycled and vintage fabrics (AWE-SOME) — are seriously DA BOMB….
Of course, we splurged and bought Monkey and Rascal each a Fabricawakuwaku "Patch Rabbit." Monkey chose the purple-and-pink one and Rascal the beige….
…Then she decided she wanted his. So, now he has the purple bunny and she the beige bunny. Evs.
I love that my kids have works of art for toys. Delish!
So, yeah, 1pm arrived SUPER FAST after all the artistic excitement. And, off I went to Yorkdale. I probably should have gone downtown for this new WARDROBE, but the big mall was convenient, and, besides, I don't exactly want to STAND OUT at the BlogHer Conference (in, like, a week and a half, in Chicago). I kind of want to blend. I, at least, want to be myself. Which means…, you got it…, LULULEMONS. If none of you absolutely object, I WILL be sporting LULULEMONS at blogher. Probably with one of my signature funky tees and black running shoes. And, baby, it's a BITCH to find black running shoes that aren't leather. SO, I will be heading downtown some time this week to check what I've heard is one of the world's best vegan shoe stores — right here in TO.
…Seriously, we looked at every shoe store in the mall. The salespeeps in one store even INSISTED that a pair of black canvas wedges would look HAWT with my Lulus. But, ermm…, NO. All the other canvas shoes in the mall were TOO FLAT, or too RIDICK….
I need the height — believe me — but I don't need it THAT bad. I'm no TOM CRUISE.
I can't BELIEVE how long this post is. I feel like I've been writing it for 20 years. SO, in case you haven't had enough of my writing today, go check my ANOTHER post of mine over at Canada Moms Blog — "I'm not Pregnant. Just FAT."
But, feel free to leave a comment here. I notice comments are lacking on ALL my fave bloggers' blogs, and WE LOVES THE COMMENTS! Especially when we write long-arse posts…. We are a sensitive, needy people.
Love!
xo Haley-O
&nbsp
9 Responses to "Cheaty Deserves Art & NEW CLOTHES"