Someone fell asleep on the way home from yoga…. WHILE he was eating his snack….
Oy! Anyway, I got a JOB, Gorgeouses! I'm a working girl. I mean, I've always been a working girl — between the yoga teaching and the Kids Deserve Art, and the freelance writing. It's endless really. And, I don't know how I do it, no.
But, this is a real job. People are, like, depending on me to do great work. I'm excited and a little nervous and totally passionate about the project — not least because the people I'm working with are amazing and enthusiastic and passionate.
I'd love to tell you more about it, but I can't AT THIS TIME. You're just gonna have to wait a WEE bit longer. But, I'm telling you, it's worth it. This is TRES coo….
What I CAN tell you, though, is Mama's got some HELP with the monkeys now. I scored myself some good part-time help so I can maybe have some time to actually, you know, work.
The ONLY problem is…is… this….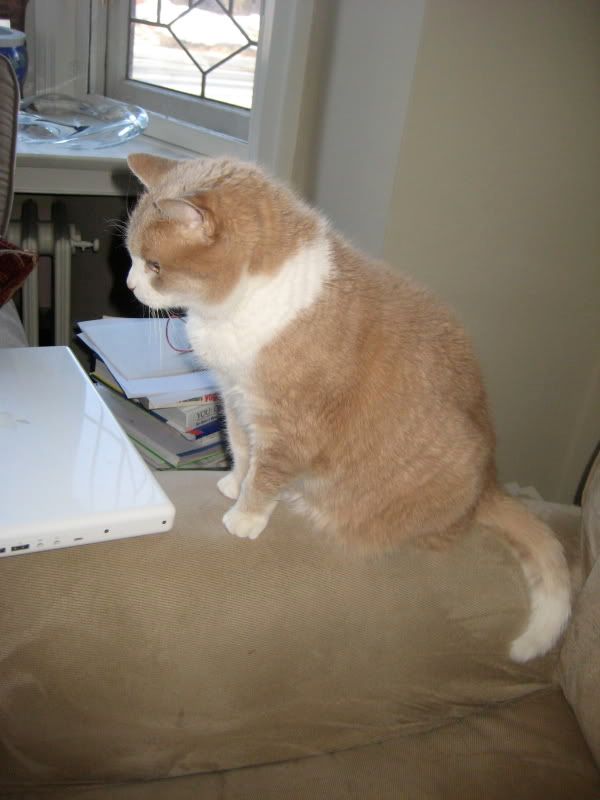 Tigger. She's way fat. And she INSISTS on lying on me WHENEVER I turn on my computer. In fact, WHENEVER I sit down ANYWHERE. I can't tell you how frustrating this is, especially when I'm in a time crunch (i.e., ALWAYS). Sigh. She's on my lap right now. UGH Don't get me started on those claws…. AAAARRRGH! I think she just farted.

Can we talk about Kris Allen for a minute? How the heck did he pull off "She Works Hard for the Money" on American Idol last night? And how did he win me over last week after I couldn't BE BOTHERED with him ALL the weeks before — except to say he's ADORABLE? Here's Kris blowing me away last week with "Falling Slowly"….
I love LOVE Danny Gokey. But, now, MOVE OVER DANNY! Well, no. Danny's number one. But, Kris is inching closer EVERY WEEK. "She Works Hard for the Money" — hello? How? What? Are you KIDDING ME? WHERE did he COME from!? Awesome. And HOTT.

When Josh first held our son RASCAL in his arms, I can TELL you, as Brody Jenner says (and OMG, I am 34 years old and quoting BRODY JENNER), FOR ONE HUNDRED PER CENT FACT that Josh-O did not picture the two of them doing THIS together….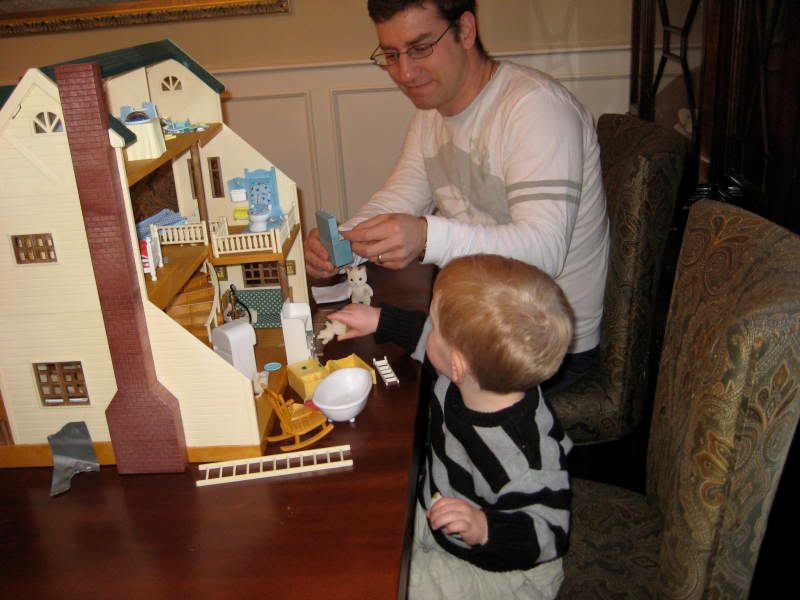 Calico DOLL HOUSE! Check how into it they are….
Note to self: BLACKMAIL Rascal with this later (already blackmailed Josh-O, but he refused to give me his new iTouch, so there!).

I take pictures of squirrels….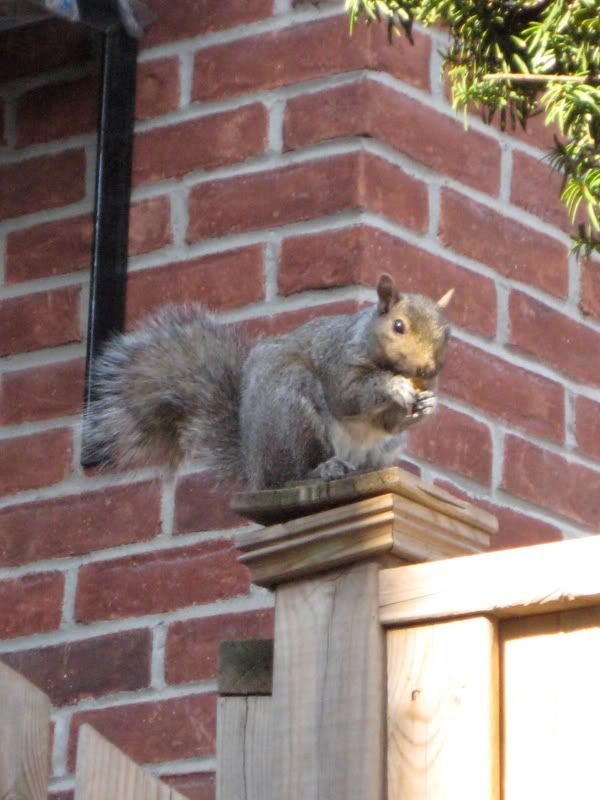 Isn't he GORJ?

Gorgeouses! Speaking of squirrels and GORJ, Happy Earth Day! I want to REALLY celebrate today. Because this beautiful Earth of ours deserves to be honoured and celebrated and thanked. And, honestly, I never felt as strongly about Earth, nature and animals until I had children. I want more than anything for my children and their children to have a HEALTHY Earth, clean water, clean air, TREES, ANIMALS….! I want it so badly that I get obsessive and overly passionate, as you know…. I pick up garbage off the street, yes I do. I recycle EVERYTHING, including stray water bottles on the street — always figuring somehow they'll end up in the ocean (LOVE OCEAN). I try to limit the amount of garbage my family produces. I EAT NO MEAT — and wouldn't it be great if everyone just ate a LITTLE LESS meat? Don't worry, I won't get started! And, of course, Ifeedtheneighbourhoodsquirrels….
Indeed, my hope and passion for this planet was revived most recently, when I went to Bermuda and saw some of Earth's truly AWESOME beauty….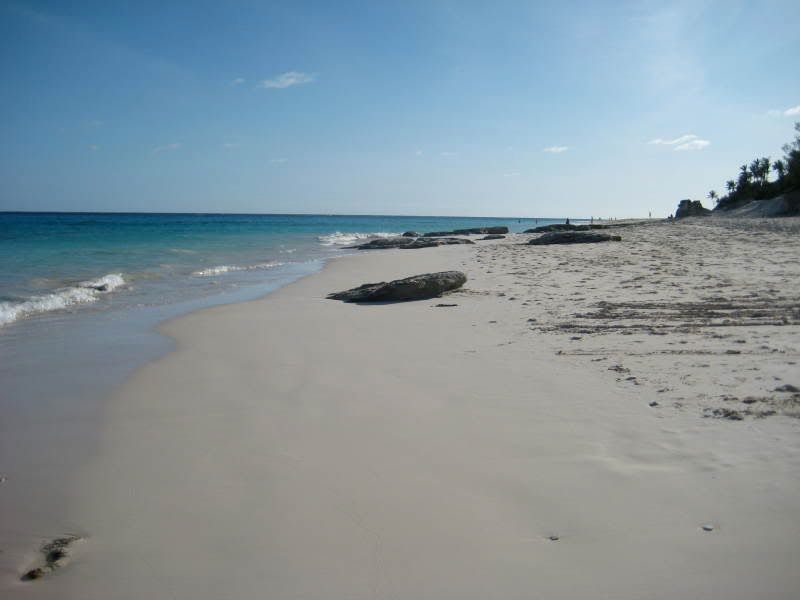 And, way to go Disney! This Earth movie looks positively stunning, and inspiring. Enjoy the trailer….
Happy Earth Day, Earth! May our carbon footprints soon start to fade and you flourish for millenniums to come….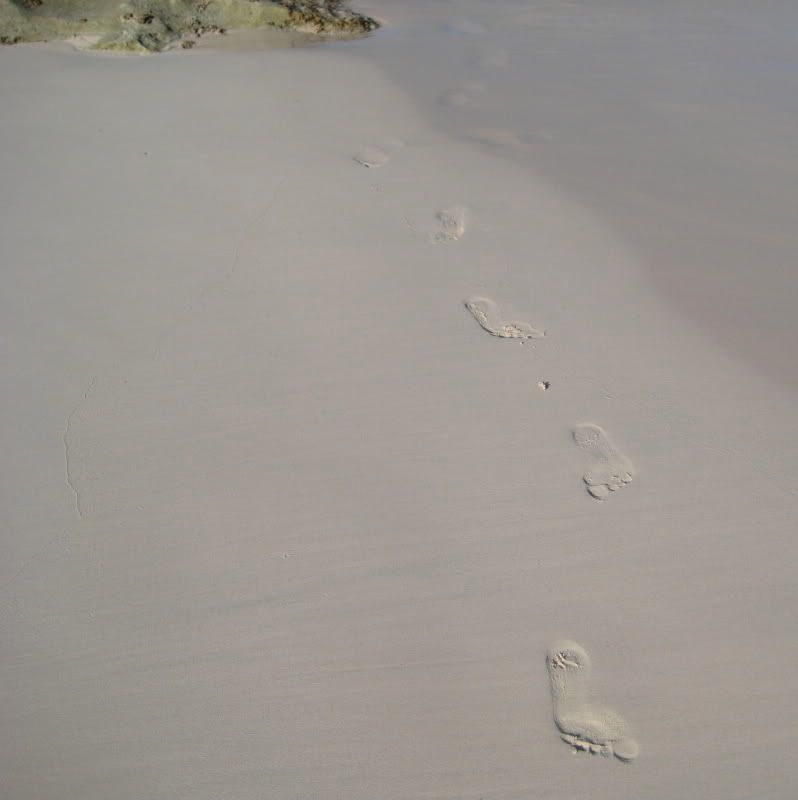 LOVE!
xo Haley-O
&nbsp
18 Responses to "New Job, Fat Tigger, & Other Earth Day Sundries"