My cousin….
MILES FABER….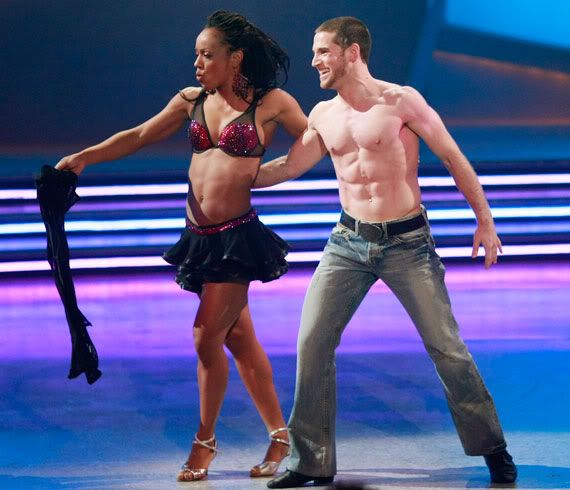 IS OFFICIALLY ONE OF THE TOP FOUR FINALISTSSSSS OF SO YOU THINK YOU CAN DANCE CANADA!!!!!!!
YEEEEEAAAAAAHHHHH!
Gorgeouses, thank you SO much, on behalf of Miles, Miles's family, and MOI, for all your AMAZING SUPPORT — sitting on that phone, Gorgeouses? THANK YOU! I LOVE you for that (and for much more, of course). You are, truly, amazing friends.
Here are the three routines from last night  — for Miles's US fans (and Happy Thanksgiving to YOU!)….
I knowwww…. Crazy for a Bboy to do THAT. GO MILES! Now are you ready for ch-ch-ch-HAWT??? Check it….
I can't seem to find his solo from last night on youtube. When I do, I'll post it. It was ADORABLE.
In other, more quotidian, news…. A certain someone — we'll just call him RASCAL — has moved up in the world! The little dude is PAINTING now. He LOVES it….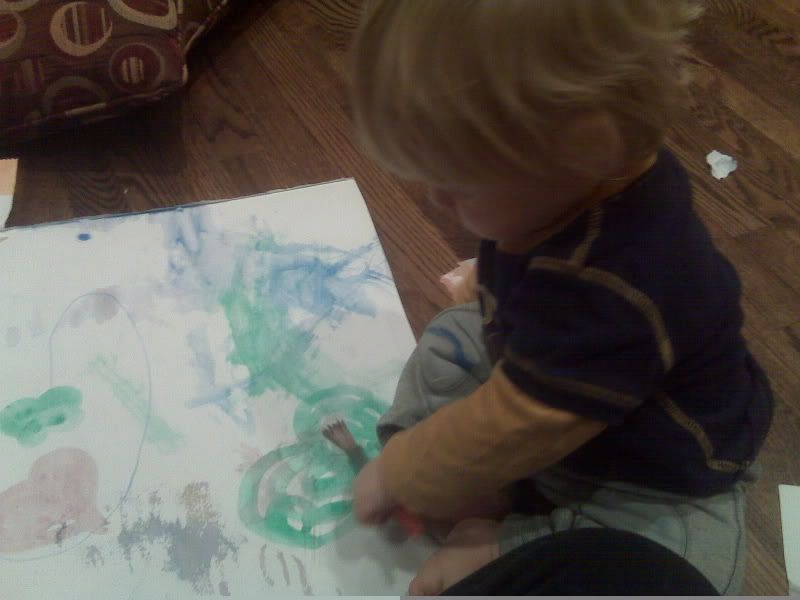 Of course, he had more fun painting his FEEEEEEET than the paper…!!!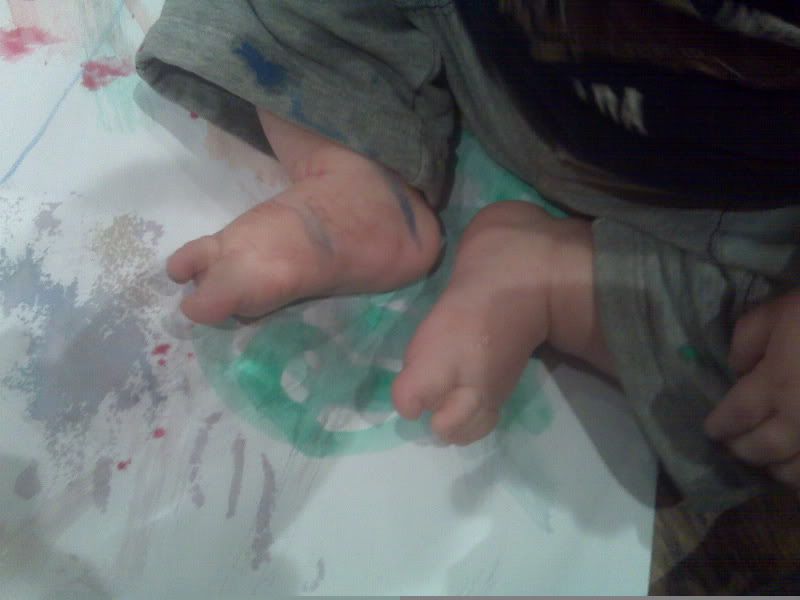 Also…, I brought my little monkeys to a yoga class this afternoon. The little Rascal decided to take one of his wee socks off at the other side of the room. I didn't want to forget it, so I (without much hope) asked him to bring me the sock: "Rascal," I said, "can you please bring mama the sock?" And, what did he do? My little 14-month old CRYSTAL CHILD turned around and BROUGHT ME THE SOCK!!!!! He went to the other side of the room. He picked up his sock. AND, HE BROUGHT IT TO ME. He's WAY too young for this, Gorgeouses! Way too young! We were ALL — everyone in the class — BLOWN AWAY.
Anyway! I get my computer back tomorrow! YAY! I can't wait. Because if I have to put the "t" key back in itttt's socketttt one more ttttime? I'm going tttto go ttthrow it outtt ttthe window. And then Josh-O won't have a computer to play poker on…. BAH!
YAY MILES!!!!!!!!!!!!!
&nbsp
15 Responses to "The MILES, the PAINT, and the CRYSTAL Sock Incident"