Can I just tell you? I had the worst day today. WORST. You see, Gorgeouses, yesterday's sleep fest was FANTASTIC, but it was all a RUSE! It was a RUSE, I tell you! A RUSE!!!!!
When we got back from it'sgrandma's birthday party (CAAAAAAKE!) last night, the monkey was looking sallow, and her little cheeks were BOILING HOT. I should have known, sigh, that that sweet afternoon sleep was a BAD SIGN — even though I enjoyed the frick out of it….
102 degrees. Not MAYJAH, yet still significant, of course. I thought she would, like, PASS OUT as soon as she hit the sheets last night (girlie was acting TIE-ERD), but NO. She was up all night. Ended up sleeping with me, and "cuddolling"– which, basically, means sucking her thumb and pinching the skin around my collar bone….SO BIZARRE….does it all the time. Usually does it with me, but sometimes certain others….
I digress.
So, yes. Today was plain awful. I was stuck at home most of the day, and those cheaty little buggers ran me ragged. To top it off, Rascal had a doctor's appointment — his 6th-month checkup — and I had to wait in the DESERT-HOT waiting room or TWO HOURS. He got two needles that made this evening a royal mess for me. Especially with Josh-O out at basketball.
Gorgeouses, I could go on and on. Bad day. Bad. There was swearing and everything. I wanted to throw in the towel, Gorgeouses. THROW IN THE TOWEL!
Whatevs. Tomorrow will be better. In the meantime, I NEED inspiration to finish (well, pretty much START) the rascal's blanket. Here it is again, for your viewing pleazhah….
I can't seem to bring myself to get back into it. But, knitting's the new yoga! It's good for me. Meditative. Creative…. Need inspiration. So, check 13 celebrity knitters — some might surprise you!
1. JULIA ROBERTS (the most famous celebrity knitter of ALL, but couldn't find a pic of her knitting!)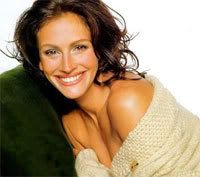 2. DAVID ARQUETTE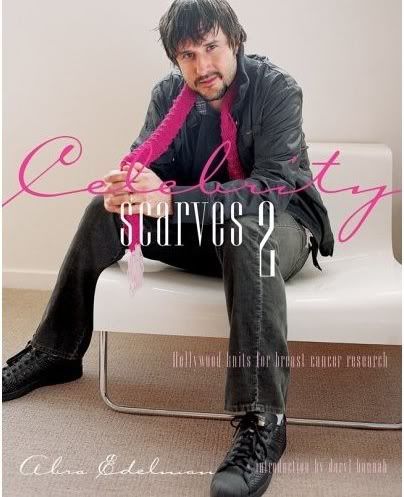 3. MARTHA STEWART (duhh…!)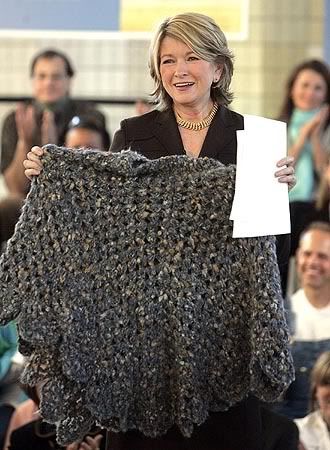 4. JOAN CRAWFORD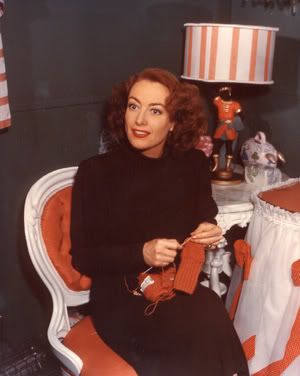 5. FELICITY HUFFMAN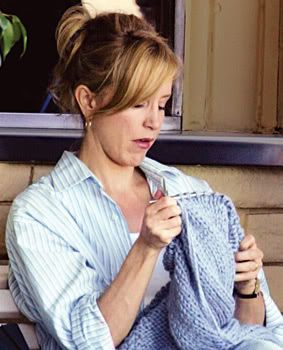 6. KRISTIN DAVIS

7. RUSSELL CROWE

8. GERI HALLIWELL

9. MARILOU HENNER

10. KATHARINE HEPBURN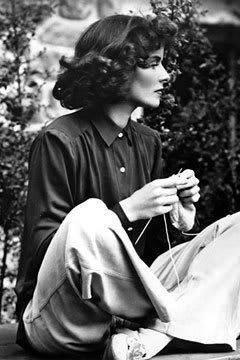 11. PAULINA PORIZKOVA

12. DAKOTA FANNING

13. TRACEY ULLMAN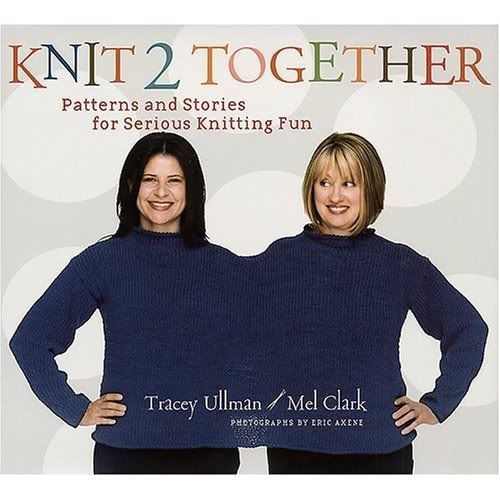 HEY GORGEOUSES? Do YOU knit??? If so, what are you working on??
&nbsp
36 Responses to "13 Celebrity Knitters, and a BAD DAY"