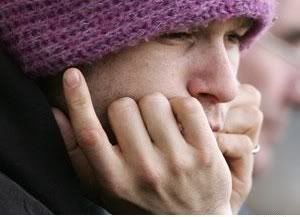 Where were you when you heard the news that Heath Ledger died?
I was sitting here on my bed. Rascal sprawled out sleeping beside me. Enjoying a cup of tea in my fancy Starbucks mug. Posting the gosh-darndit most hilarious video of Jerry O'Connell parodying the Tom Cruise Scientology video. Sharing it over speaker phone with Josh-O. Both of us hysterical. Until I heard it…on the TV. Faint. But, there.
A 28 year old man, a father, with so much talent and potential had suddenly died.
A shocking, tragic thing, no matter who the person….
Hit me hard with what's real.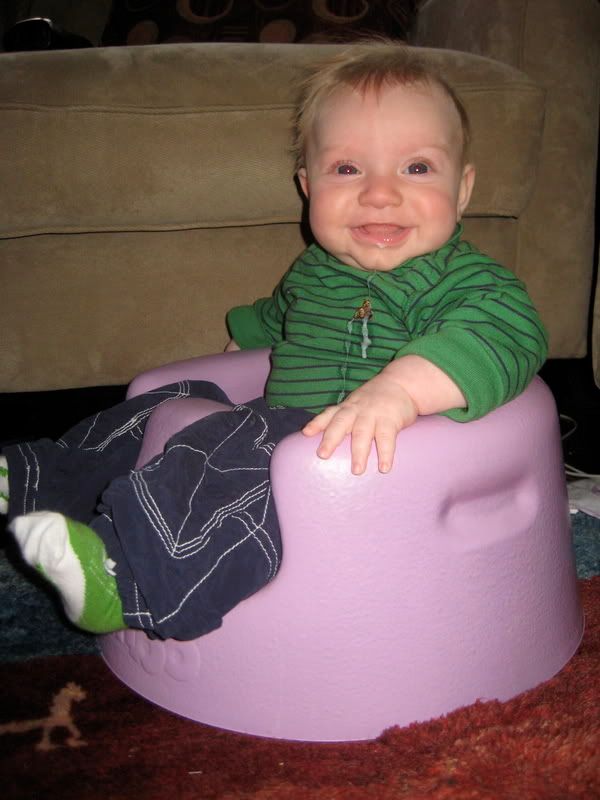 The rascal woke up a minute ago. I shouldn't have done this, but I played with him. I should have lulled him back to sleep. But, he looked so sweet. And, when something big happens — usually involving death — I feel slapped in the face with what's real in this life….
I pressed his cool cheek against mine and felt it. I kissed his chubby, awesomely-clefted chin, and savoured it. I inhaled the crazy-sweet scent of his baby breath. Took it all in. Held him tight while he smiled big and giggled. It didn't take me long to get him back to sleep.
I had other things planned for today's post. Gratuitous pictures….

Yum….

Food photography practice; or, dinner….

Cooking at home…only for me….

Imaginative play: best thing since sliced bread. Heck, better than sliced bread.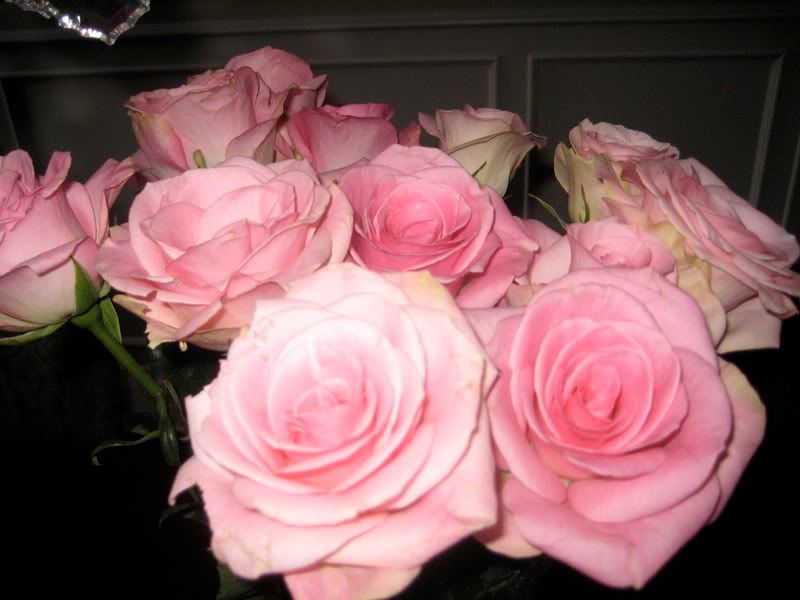 Life, gifts, love.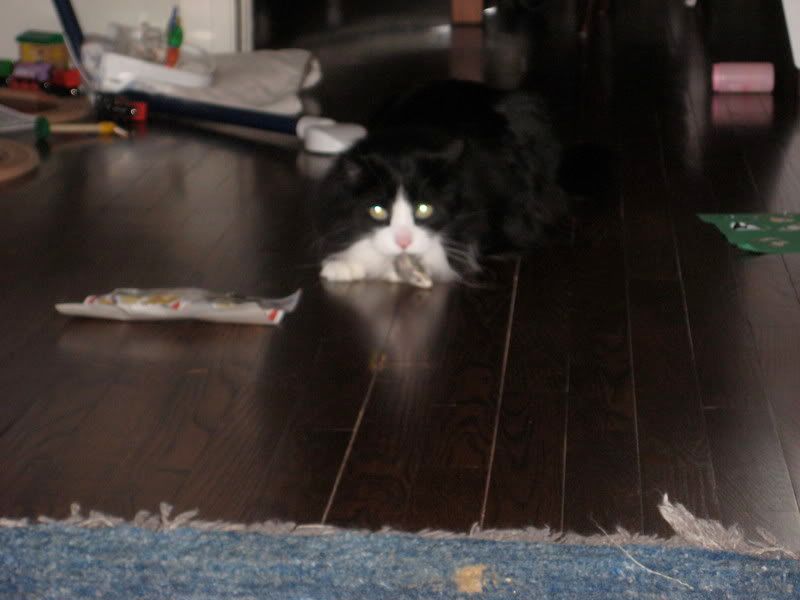 No, Gorgeous Commenters, NOT a real mouse….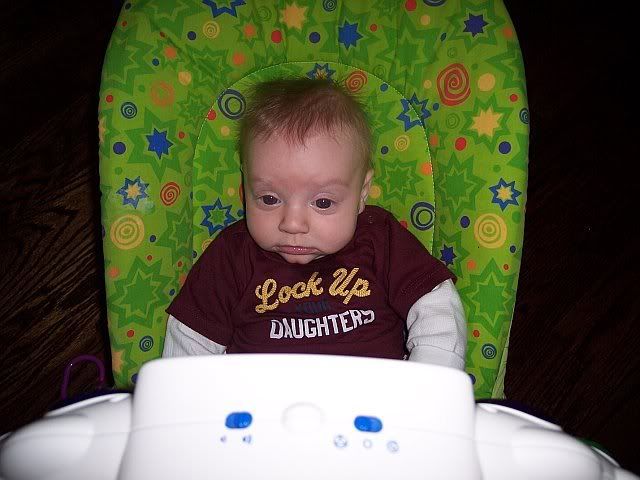 If you haven't already, LOCK UP YOUR DAUGHTERS!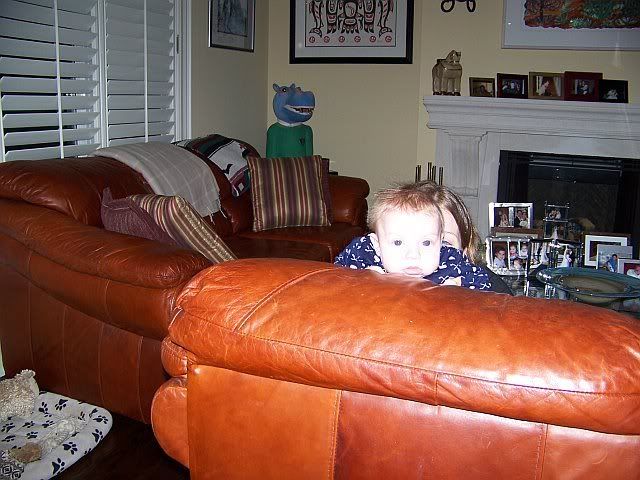 Peek-a-boo!

WAY better than sliced bread….
For the latest details on the Heath Ledger story, please visit Cheaty Gossip.
Goodnight, sweet Gorgeouses.
Love.
xo Haley-O
&nbsp
34 Responses to "Where Were You…."